When your home is in the SPOTLIGHT!
Home staging is an emergent industry tailoring to homeowners, realtors, builders, and developers. Home staging is the art of transforming a property into a model showcase for sale to potential buyers. Most buyers will make up their mind within the first 15-30 seconds of seeing a home. The act of de-cluttering, depersonalizing, redesigning, rearranging, and recreating spaces to enhance its beauty are just a few examples.
Discount Specials for 2021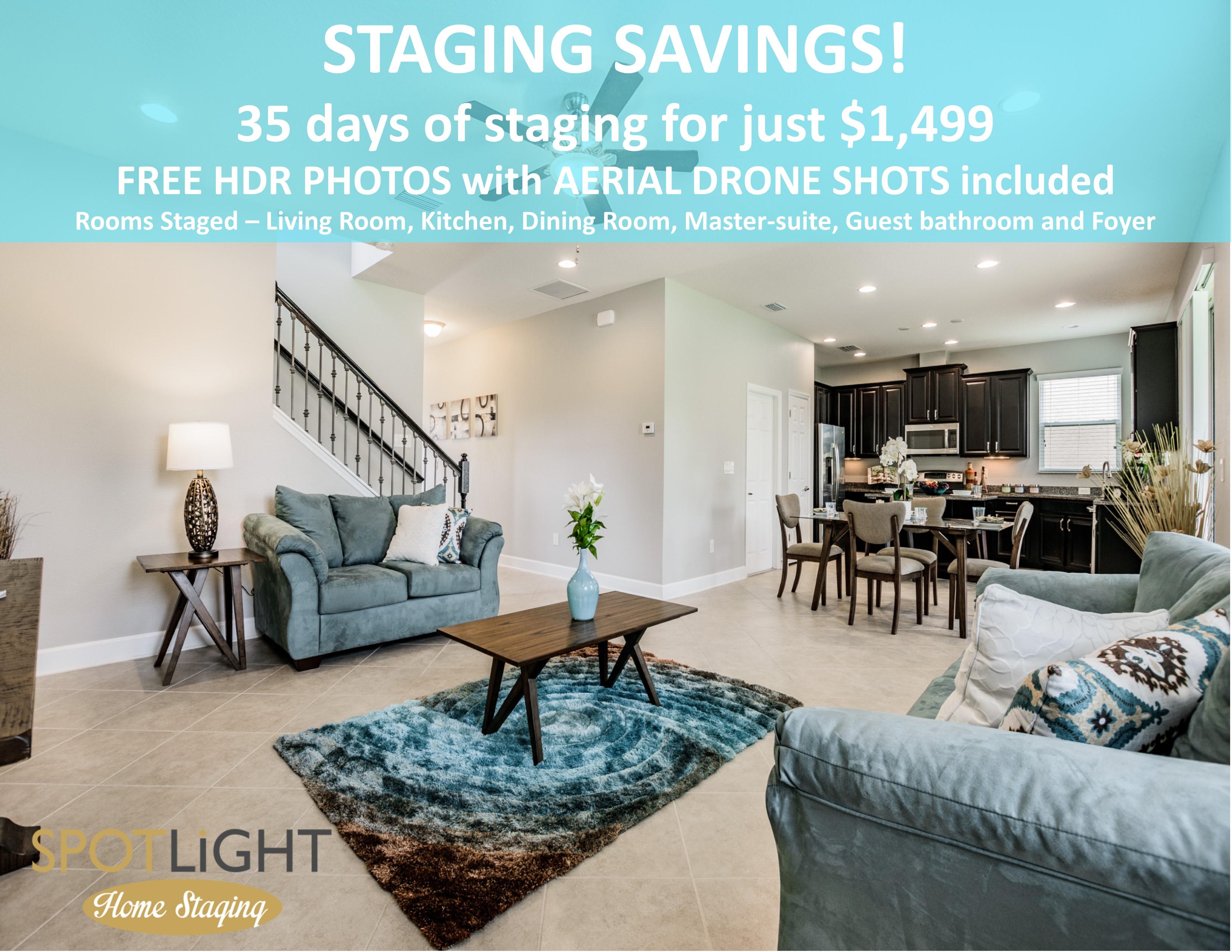 Professional MLS sized photos included in every staging
1/2 off of the 2nd months rental (if required)
35 day rental at 30 day rental charge (no minimums after the first 35 days)
 

Special #2




The same as above just $2,300 for a 70 day rental 
Call Today
For FREE a Consultation
Hiring our professional services is much better than considering a reduction in your listing sale price on your home.